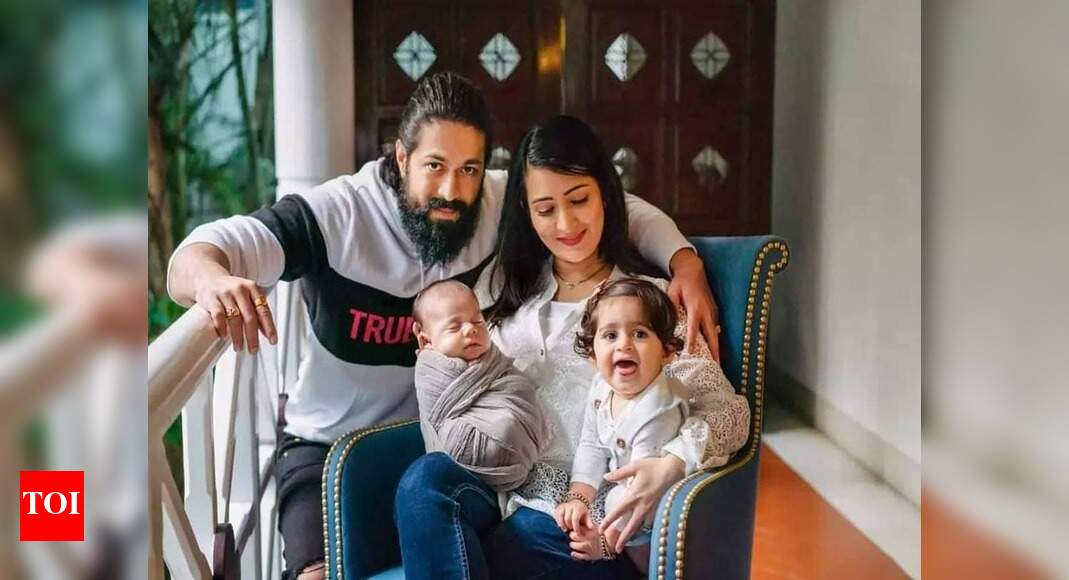 A look at Yash and Radhika Pandit's love story – Times of India ►
In this special edition of #QuickTakesWithBangaloreTimes, we look at the magical love story of
Yash and Radhika Pandit
. Two went from being colleagues on a television set to the heartthrobs of the Kannada film industry, setting couple goals with everything they do. We look back at the time the couple decided to reveal their love story.
The first impression

Radhika: I was working for a serial, where the character was replaced. We knew that there was a new guy, and we were all curious. I used to get picked up first for the serial, and he was the second to enter. I remember him with his bag, entering. I remember him entering and I said 'Hi' and he said 'Hello', and that was it. I thought either he was rude or he has a lot of attitude or he was just not my type, who could be friends with me.
Destined to be

Breaking the ice…

Radhika: I will tell you a very fun fact, both of us haven't been cast together until Mr & Mrs Ramachari, as in, take the serial for example, I was cast opposite another guy, but the makers weren't too happy so he was replaced. Then, he came in. Then came Moggina Manasu, which was the same story. In fact, we shot with another hero, but it didn't work out. For Drama, there was another girl. Everything was announced and ready, but the dates were messed up, I think. So, (Yogaraj) Bhat sir said let's go with Radhika.

Yash: Instead of putting it that way, let's just say that we were destined to be. We just landed up working with each other.
From friends to lovers…
Yash: We didn't have the typical dating scene. We used to be really close, eventually, like friends who would share everything with each other. I used to share every small detail about my life. Like when I used to be excited about something in my professional life, I would share it with her. Even the same held good with my personal life.
The proposal…

Yash: It was on a Valentine's Day. I was very sure that she is the one person for me.

Radhika: But, he kept hinting, he used to keep telling me that there was a person that he was in love with. I was glad because he had a different version of love and used to ask him who that girl is. He would tell me, 'I don't know, she is not taking hints.' I would tell him to try different methods.

Yash: I used to tell her that I've tried all that, but she doesn't get the hint. I think she is a buddhu. I wanted to propose to her, but I wasn't very confident. This was because I was scared, since we had been such good friends and I didn't want to lose that, because it was special. But, one Valentine's Day, I decided that this was it, I would propose to her and decided to find out where she was.
Meeting the parents

Radhika: My parents always knew that he was a special friend. I am more a friend than a daughter and share everything with them. They were with me when he proposed. They were fond of him too, so it wasn't really a tough thing for me to talk or convince my parents.

Yash: There was no special meet the parents. I decided to take her home on a special day – Varamahalakshmi. It was the first time I had brought someone home and my mother looked at me and knew she was special to me and the one.