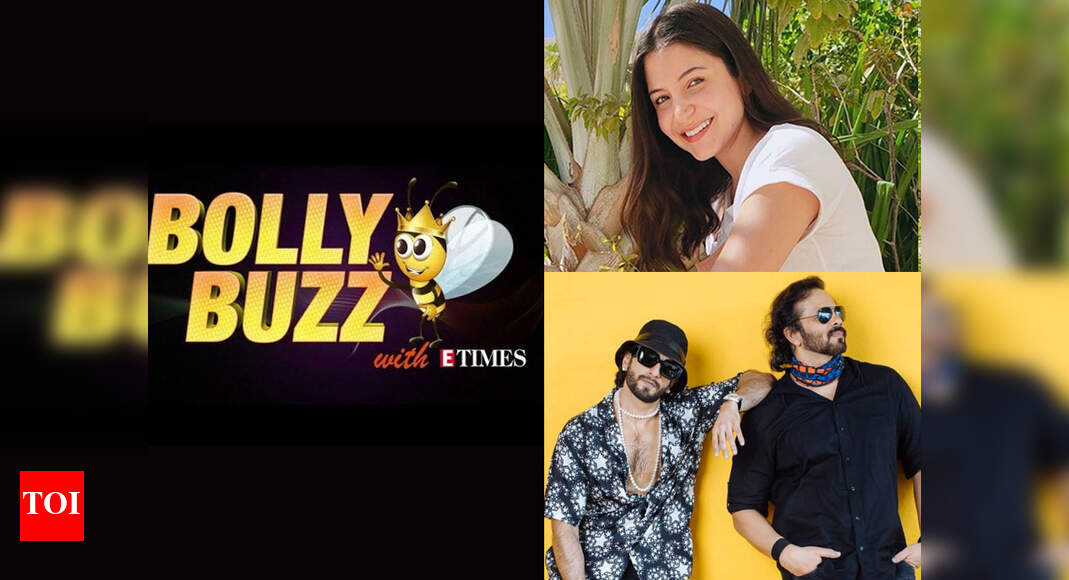 Bolly Buzz: Anushka Sharma rocks pregnancy glow, Ranveer Singh and Rohit Shetty announce 'Cirkus' – Times of India ►
From
Anushka Sharma
rocking the pregnancy glow to Ranveer Singh announcing 'Cirkus' with Rohit Shetty and
Shahid Kapoor
wrapping 'Jersey' , this Monday, things are all about entertainment, entertainment and entertainment.
Anushka Sharma has been making fans go aww… with her too-cute-to-handle photoshoots and today she brightened up social media with her radiant pictures. "Pocketful of sunshine," the gorgeous mommy-to-be captioned pictures that won love from fans and fellow celebs like Dia Mirza, Mouni Roy, Sonali Bendre and Tisca Chopra. Anushka and Virat Kohli's baby is due in January 2021.
Talking about babies, you're not going to believe how long it has been since we first saw a Varun Dhawan, Alia Bhatt and Sidharth Malhotra on the big screen! Today marks 8 years since we saw the then baby-faced stars take over the silver screen and make one of the most promising debuts in Bollywood. Varun got all emotional as he penned a heartfelt note to all his fans to commemorate the special day. "When I cried u cried when I laughed u laughed but most importantly I know u cared for everything I did and that's the most important thing," he said.
Meanwhile, another star racing past another milestone is Ranveer Singh! It was confirmed today that Ranveer's next film will be another Rohit Shetty comedy titled 'Cirkus'. This one, we hear will be the director's interpretation of the classic Shakespeare play -The Comedy of Errors. After a 7-month long snooze fest, Ranveer will finally be back in action when the shoot goes on floors next month in locations around Mumbai, Ooty and Goa. Buzz is that it will be slated for a winter 2021 release.
While Ranveer warms up for his shoot ahead, Shahid Kapoor can finally hang up his cricket gear and rest easy… for a while at least. The star was left counting his blessings as he wrapped up yet another successful schedule. "In such times to be able to pull this off really felt like a blessing. Feel proud of the team for powering through and being so positive," the hunk said as he shared a selfie of his brand new avatar. However, filming is not quite finished yet as the team has one more shoot scheduled for November after which they will kick-start postproduction work to get the film ready for its 2021 release.

Another star beating all odds to complete his film is none other than Aamir Khan. Mr Perfectionist kept the cameras rolling despite sustaining an injury to his rib while shooting for some action sequences. After taking stock of his condition, he chose to simply pop some pain killers and resume shooting as he didn't want to delay anything from his end. We've got nothing but R.E.S.P.E.C.T for you, Mr Khan.
Script: Karen Pereira
Voice over: Shirley Thachil
Edited: Yogesh Jaiswar