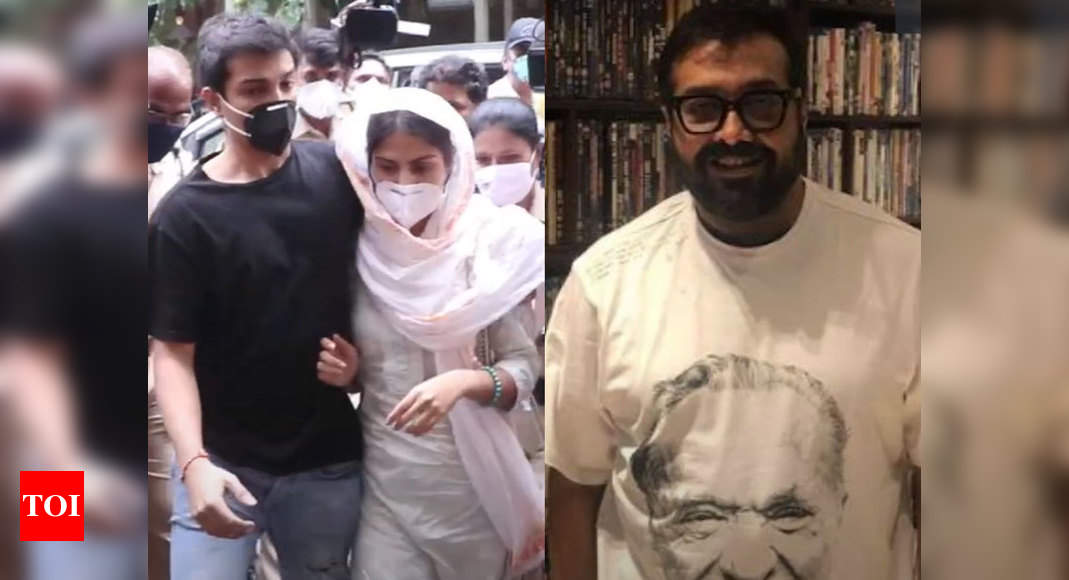 Bolly Buzz: Rhea Chakraborty's bail plea accessed; FIR filed against Anurag Kashyap – Times of India ►
It's one stormy day in B-town and we wish it were just the weather. From
Rhea Chakraborty
's bail hearing getting postponed to an FIR being filed against director
Anurag Kashyap
, here are the top headlines of the day…
The hearing on the bail plea of Rhea Chakraborty and her brother Showik was delayed by another day as the Bombay High Court declared a holiday on Wednesday, due to heavy rains that brought the city to a standstill. Meanwhile, the actress' bail plea has claimed that the NCB's charges are "absurd" and that there is no cause of a nonbailable offence made against her. She even said that over three central agencies had been "hounding" her and had involved her in some or the other case.
As far as the investigations into the NCB's drug case goes, Deepika Padukone's silence in is creating plenty of room for suspense, drama and some wild claims. While the actress is said to be shooting for her next film, the whereabouts of her manager Karishma Prakash has raised eyebrows. The NCB claimed that the manager couldn't come in for questioning due to health issues, but rumour has it that she is in Goa with Deepika for a film shoot.
Another star director who has found himself in a legal soup is Anurag Kashyap after an FIR was filed against him on the basis of actor Payal Ghosh's complaint. The actress accused the filmmaker of sexual misconduct among other charges. A police officer said that they would probe the matter in this complaint linked to a 6-year-old incident before deciding any further course of action.
Nonetheless, Kashyap has found support in his Bollywood friends, including Taapsee Pannu who vouched that the director has a lot of respect for women. According to her, his sets are one of those rare ones where the number of women on the crew equals men, and they all have only nice things to say about him. However, she did add that if someone was harassed, they should initiate an investigation and "let the truth come out."

Kangana Ranaut, on the other hand, came out in support of Payal Ghosh and shared an old video of the filmmaker and said, "Listen to Anurag he is explaining how he used to molest a kid, they are people who are hurting but they think hurting others is the answer."
Ayushmann Khurrana, who has witnessed a meteoric rise to superstardom, was been crowned as one of the most influential people in the world. He became one of the few Bollywood stars to achieve this feat as he took his place among global artists like 'Parasite' director Bong Joon Ho, Selena Gomez, The Weeknd and others. Reacting to the same, Ayushmann said, "I have only looked to contribute towards bringing a positive change in society through cinema and this moment is a huge validation of my belief system and my journey."