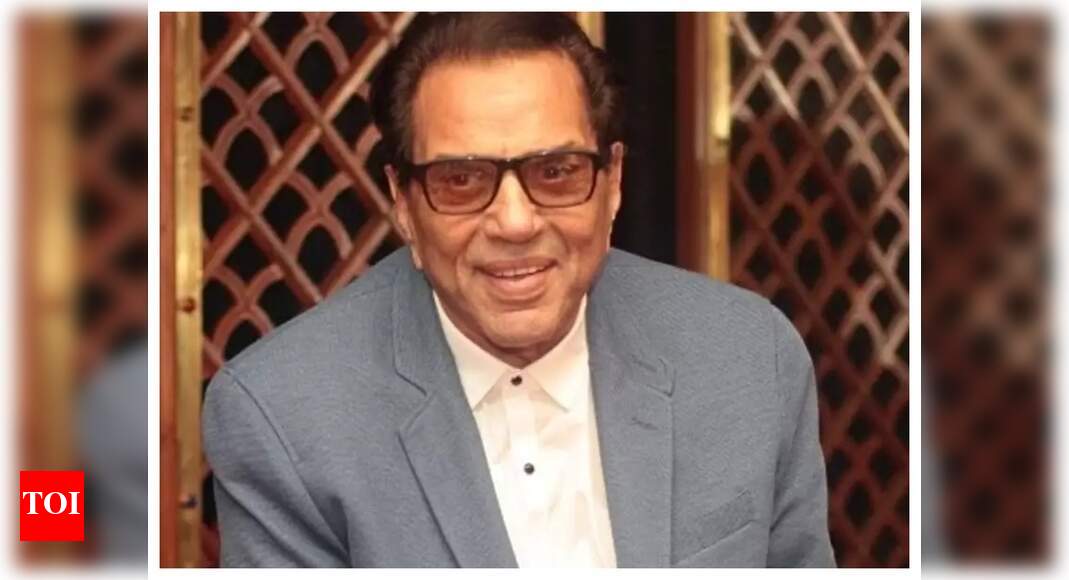 Dharmendra reveals that his biggest worry is that his fans might stop loving him – Times of India
Dharmendra
will be turning 85 soon and even today he is as excited to be on camera as he was during his first film. The ace actor recently opened up about his upcoming films, his biggest worry and more.
Talking to a news portal, Dharmendra reportedly said that he stopped counting his age after he turned 60. According to him, no matter what your age is, you should keep your enthusiasm alive. The veteran actor added that he has a childlike excitement about small things that life has to offer. He keeps himself excited by thinking about what to do next as an actor.
Elaborating further, Dharmendra added that the camera loves him, and he becomes a different man when he is in front of it. According to him, the actor had dreamt of being an actor, and became one because of his fans. However, he revealed that his biggest worry is that his fans might stop loving him. So, he keeps himself grounded and considers himself a newcomer even today. The actor also stated that he tells himself that he needs to experiment with different roles.
Dharmendra added that he is open to working in web series. He believes that every decade, the audience's tastes change. So, you have to offer them the kind of cinema they enjoy. He added that he is unstoppable as an actor and will do a web show. The actor is just waiting for a good opportunity.
Dharmendra was last seen in 'Yamla Pagla Deewana Phir Se' in 2018. Next, he will be seen in 'Apne 2' where he will star along with sons Sunny and Bobby Deol as well as his grandson Karan Deol.