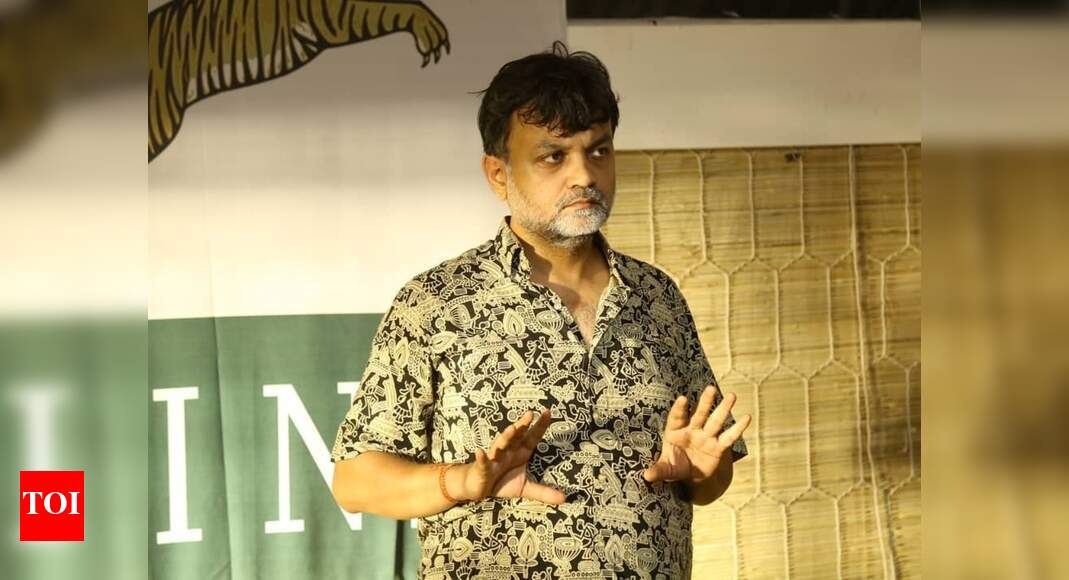 Exclusive! 'Begum Jaan' director Srijit Mukherji on working in the film industry: If you're up for bungee jumping you should come otherwise stay away – Times of India
Today the '
Begum Jaan
' director
Srijit Mukherji
turned a year older and fabulous as he is celebrating his 43rd birthday in Mumbai. ETimes got in touch with the filmmaker who exclusively shared his birthday plans, upcoming films in
Bollywood
, and his views on the ongoing nepotism row in the acting fraternity.
How you're spending your birthday away from family in Mumbai? Any birthday resolution you have for this year?
I'm spending my birthday by working on the pre-production for a shoot which is coming up in the first week of October. No birthday resolution as such but I definitely will try to spend much more time with family, especially because now I have a little princess at home.
Are you missing watching movies in a theatre?
Of course, I'm missing watching movies in the theatre and I think the entire world is. I'm really waiting for this corona thing to get over as soon as it can.
Are you looking forward to stepping into a theatre once they re-open?
Yes, absolutely! I mean if all public places are open, I don't see any reason why you can't go to a theatre. And, the safety protocols have to be maintained of course but having said that I guess that is the way to go forward in all spheres of life.
Share one fond memory of your Bollywood debut film 'Begum Jaan'
The fond memory of 'Begum Jaan' would be the absolutely brilliant team spirit that Vidya Balan displayed. Actually, it's unfair to predict one memory, throughout the film she was like a pillar of support right from the moment when the entire set got destroyed by a storm, 7 days before the shoot started. And then a couple of girls fell sick during the shoot, Vidya took care of them along with us and she was like Patron Saint. An absolute guardians angel.

After 'Begum Jaan' why didn't you make any more film in Hindi?
One big reason is 'Begum Jaan' didn't work. The kind of films I was looking to do required huge Box office success to get the kind of cast I was looking at and the kind of stories I wanted to tell. After the film, I did get many offers but doing those things would have been a compromise and I don't want to do that, I haven't ever done that. I was originally supposed to make my Bengali film 'Hemlock Society' in Hindi, but I walked out of a meeting with an actor because we couldn't come to terms with the fact that he wanted some changes in the script which I didn't want. If I would have made Hindi films after 'Begum Jaan' then it wouldn't have been in my terms and I only work on my terms. So, there was a gap but again good projects started coming in. The kind of films started getting success in Bombay has also changed. Even the kinds of actors and stars I would love to work with are now coming into more prominence.
How was your experience in Bollywood? Was it different from Tollywood?
Yes, and No! There are experiences that are common but the industry-specific experience would be that Bengal people work faster and budgets are much tighter so there's very little wastage. There's much more value for time and money. We get trained to extract that.
What's your take on the ongoing nepotism debate in Bollywood?
There isn't much of a debate, it's there. It exists here as it exists in every other industry. Here it's under the spotlight so it gets more attention and obviously, people who are from the filmy family have the initial advantage after which obviously people take over and they decide who's going to be a star and who's not going to be a star. We have examples from either side to prove that after a point of time merit takes over but initial break or push is there for the people from the film fraternity. As someone who's not from the film fraternity, I have faced opposition as an outsider in the beginning while I entered the film industry. Things were not very easy, things were difficult. There was a struggle, producers kind of dismissed me and my scripts and my ideas. Basically, the same kind that every struggler goes through. But I guess once you make your mark and sustain the momentum, then you can actually achieve what you set out to do. Rather an exception than a rule, success percentage in this particular field is very low, so whenever someone asks me for career advice, I often tell them that you will not even have the initial push if you are an outsider. One has to work really hard to get that and even after working hard, there's no guarantee whether what you sing, act, or direct, is going to be liked or not, depends totally on the tastes and preferences of the general movie-watching people. So, there's no formula, pattern, or template, it's pretty stochastic. It's a risk, If you're up for bungee jumping then you should come otherwise you should stay away.
What are your future plans for Bollywood? When can we see your next Hindi film?

Parallel work is going on for two Hindi films and web series. Let's see, something will be up by next year possibly. We were supposed to see it earlier but this corona has pushed all dates and schedule.