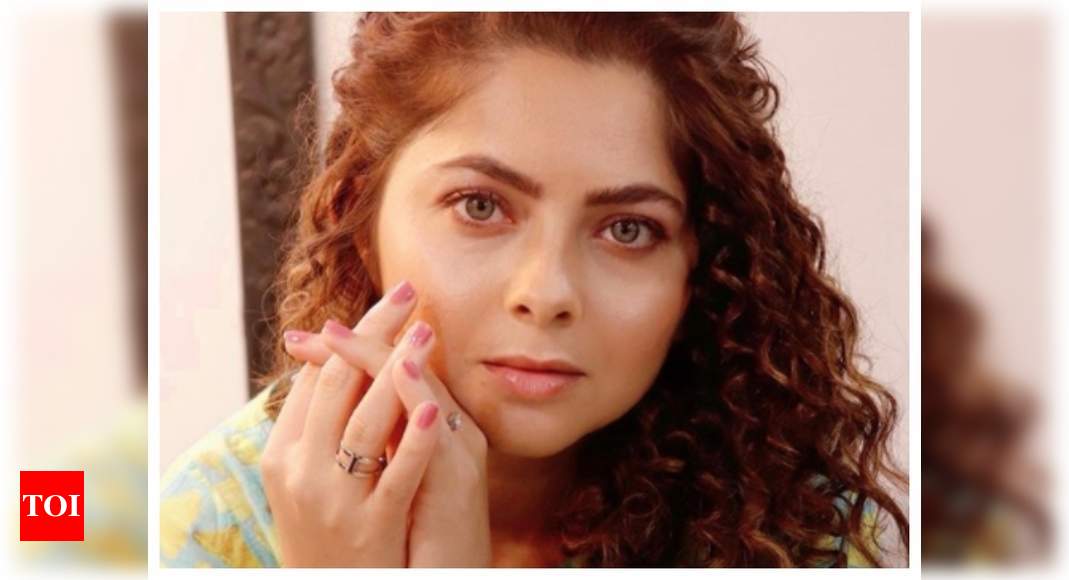 Exclusive! Sonalee Kulkarni on re-opening of theatres: Huge number of families depended on cinema and we have to save it at any cost – Times of India
Sonalee Kulkarni
is one of the
popular actresses
we have in Marathi entertainment industry. While her fans eagerly wait to watch her movies in theatres, the 'Hirkani' actress is too eagerly waiting to watch films on a big screen.
While the hashtags like #SupporMovieTheatres and #SaveIndianCinema trending on social media, we caught up with Marathi cinema's 'Apsara' Sonalee Kulkarni.
In an exclusive interview with ETimes, she opened up about watching films and herself on the big screens. Excerpts…
What is the best thing about watching a movie in a theatre?


The best thing about watching a movie in a theatre is creating a whole world and going into it. Usually, when you are watching a movie at home, whether it is on the OTT platform or smart TV. It is in your control. You can pause it whenever you want and there are so many distractions. But when you are watching it in the cinema, it is not in your control. And that's why you are absolutely surrendered to the environment.
So, the experience of sitting in a theatre with so many people who are stranger to you. And you are tied all together for the love of cinema and that's the most common thing between everyone watching the cinema. It's like coming together and celebrating cinema and that can never replace watching cinema at home.
How much are you missing watching movies in the theatre?


I am an absolute movie buff. I love watching any kind of cinema. Whether it is Bollywood, Regional or Hollywood film. The experience of watching on a big screen is why I am so magnetic or so attracted toward the film industry. The last film I saw was my own film 'Dhurala' in Pune and it was just an amazing experience. So, Yes, I am missing watching films on a big screen.
When was the first time you saw your own movie in a theatre?


The first time you saw your own movie in a theatre was 'Gadhavache Lagna'. I had a very small role in the film. It was a magical, surreal and insane.
Are you looking forward to stepping into a theatre amidst this pandemic?


Yes, I am waiting for the theatres to open. I feel that it is very sad that people are a tough phase of their due to Pandemic. This is the first time in the history of cinema that theatres are being closed for such a long time. I am extremely disheartened that it has been prolonged and delayed for such a long time.

What do you have to say to theatre owners who are worried right now?


It is very sad, especially for theatre owners, staff, service providers and I think every family has been affected by this. We need to understand that there are a lot of people who are depended on theatres who don't belong to the film industry. But yet, they are financially dependent on cinema.
So, yes, I recently came to know about the current status of a single screen and independent theatres through one distributor. He said to me, that these people are facing a huge debt right now. They are able to give salary to their staff. This is very disheartening to see the situation. I just figured out there was a couple of suicide that has happened because of financial crises due to close down of theatres.

So, not just a film industry because we have options like digital platforms or satellite. If cinemas (single screen owners or independent owners) has to survive in India, we have to save cinemas. The huge number of families depended on cinema and we have to save it at any cost. So, I humbly request the government as a part of the film fraternity to re-open the cinema as soon as possible.