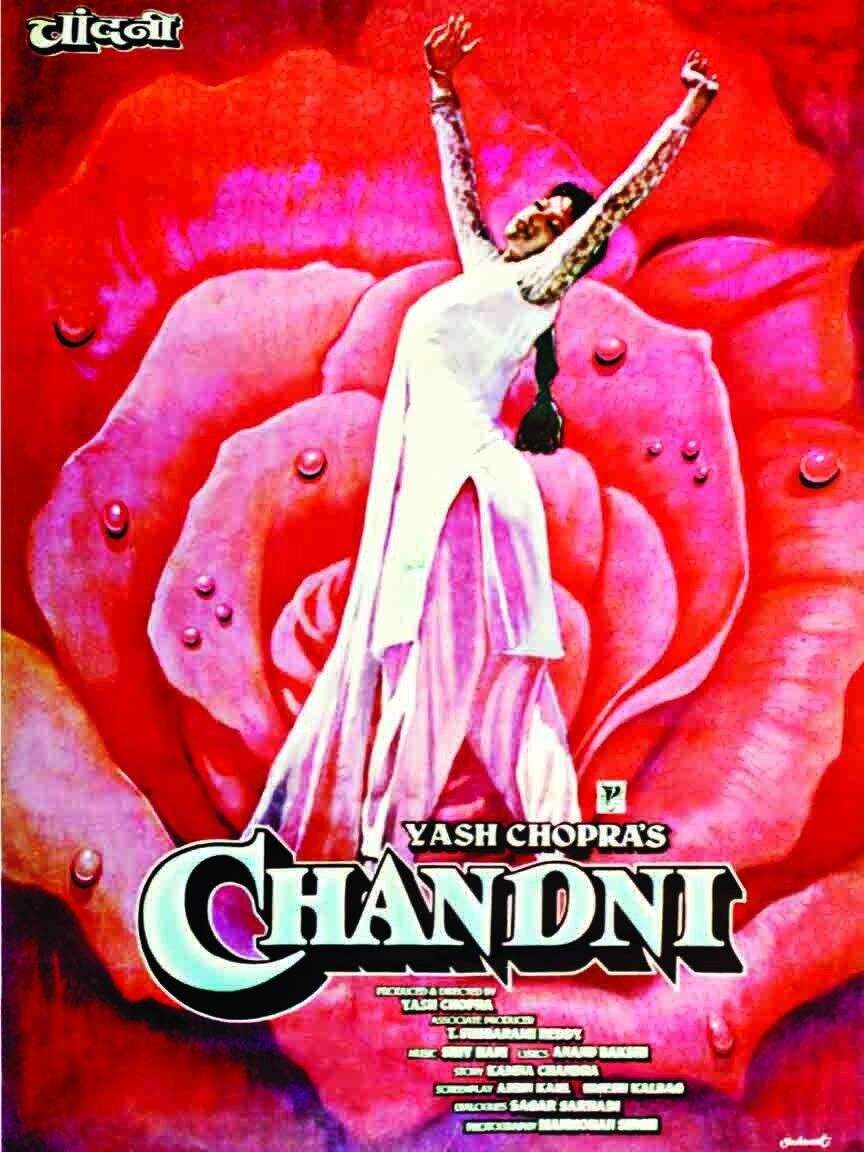 Exclusive: Sridevi's 'Chandni' looks were designed majorly by Bhanu Athaiya and hardly by Neeta Lulla; Joint credit notwithstanding – Times of India
If you think, courtesy the credit titles of Yash Chopra's
'Chandni'
, that
Bhanu Athaiya
(who passed away last night) and
Neeta Lulla
designed
Sridevi
's looks together, this one's for you.
Yash Chopra
credited Bhanu Athaiya and Neeta Lulla both, but it was Bhanu Athaiya almost all the way.
A source told ETimes that Bhanu Athaiya's work in 'Chandni' included the making of Sridevi's white iconic dress in the song 'Mere Haathon Mein Nau Nau Churiyaan Hai' which became a rage with young girls and even the white salwaar kameez that Sridevi wore for the poster (see below) which was the talk of the town for the longest time. "Neeta Lulla's work in 'Chandni' was very limited," the source added.
When contacted, Neeta Lulla confirmed and said, "I came into 'Chandni' very late. In fact, I didn't even meet Bhanu Athaiya during my stint. I met her after the film was completed and was lucky to hear about some of her experiences that she shared with me."
Bhanu Athaiya brought about a huge respect in the way the costume designers in Bollywood started being looked at. Just like Salim-Javed gave dialogue-writing a branding in the film industry, the same applies to Bhanu Athaiya for costume-designing. "Definitely yes," agreed Neeta Lulla, talking exclusively to ETimes, "She took costume-designing in Indian films to a global level with her work in 'Lagaan' and 'Gandhi', winning an Oscar for her work in the latter. Her demise is a big loss. The work culture she brought to the big screen was extremely commendable. She was the first technician those days in the costume-designing department, when quite a few stars' mothers used to do that job."
"I was floored with the knowledge she had when I met her, hats off to her for Mumtaz's saree in 'Brahmachari' , Vyjanthimala's iconic look in 'Anarkali' and several others at a time and age when, unlike today, you didn't have easy access to clothes and accessories. Her work may not have been much in the fore simply because costume designing wasn't written about in the media much until 'Hum Dil De Chuke Sanam' came along, which was done by me. But Bhanu Athaiya was just outstanding."
We then spoke to Boney Kapoor about Sridevi's look in 'Chandni'. Said Kapoor, "Sridevi looked extremely attractive in that outfit. The accessories which were also suggested by Bhanu Athaiya accentuated her beauty."
Added Kapoor, "I worked with Bhanu Athaiya in 'Prem' and she designed the look of Sanjay Kapoor, Tabu and even the British officers. She used to sketch out the looks till the minutest detail. It was a privilege to work with Bhanu Athaiya."