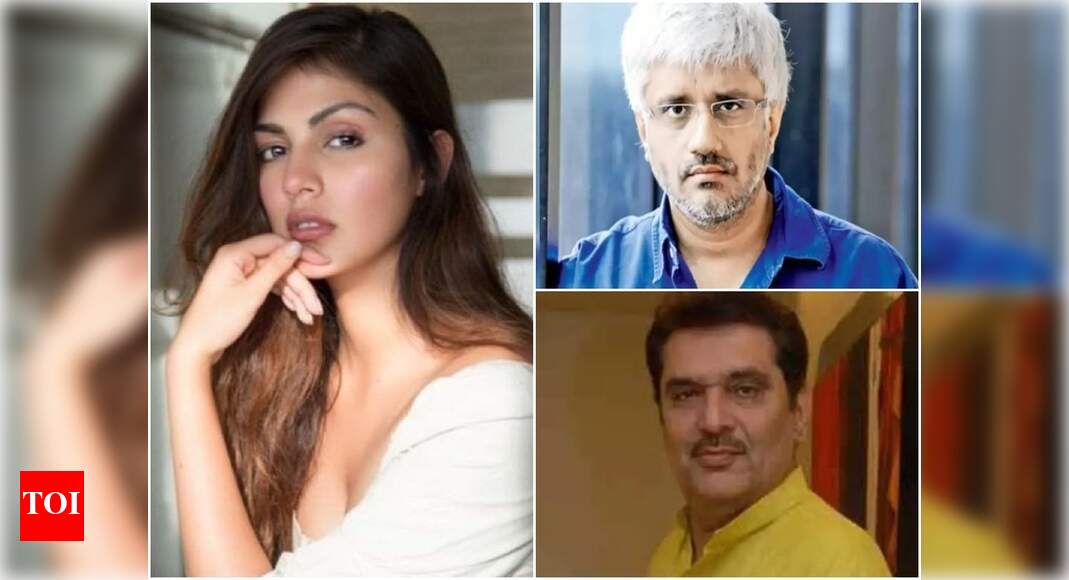 Exclusive! Vikram Bhatt, Raza Murad and Kunicka Lall share their views on High Court granting bail to Rhea Chakraborty – Times of India
While the NDPS court on Tuesday, extended
Rhea Chakraborty
's judicial custody till October 20, the Bombay High Court on Wednesday morning granted her bail. Meanwhile, her brother Showik Chakraborty's bail plea was rejected.
Several Bollywood celebrities like Taapsee Pannu, Anubhav Sinha, Hansal Mehta and others took to social media to express their views on Bombay HC's decision. In an exclusive conversation with ETimes, filmmaker Vikram Bhatt expressed his take on the HC's decision and said, "I am happy that she has got bail but she has a long fight in front of her to prove her innocence because getting bail is not a judgement, it is an interim relief and I hope she is able to prove her innocence."
Veteran Bollywood actor Raza Murad also shared his views on the court granting Rhea bail in the drug-related matter connected with Sushant Singh Rajput's death case. He said, "It is the birthright of every under trial citizen of our country to apply for bail, and its the prerogative of the honourable judge to either grant or reject it. The honourable judge must have granted the bail on some valid grounds. None of us should have any objection to the court's decision. Granting a bail does not mean that the accused has been acquitted or given a clean chit. The final judgement is yet to come so let's wait and watch for the outcome."
Kunicka Lall also shared her view on Rhea's bail plea verdict and said, "Under 27A for which Rhea was kept in jail for one month and under that provision the lower court had decided not to give her bail. I am glad that HC has granted her bail and she is out of jail. Bail is the right and jail is not supposed to be the norm in our country unless it is rarest of rare crimes and in this case, they had no confiscation of any material from her."
Furthermore, she added, "The procurement of drugs by her which they were saying according to me she was buying the drugs on behest of somebody else. Unfortunately, that person is dead and cannot give his version. But the fact is that they kept her in jail, it was media trial that took over the case and no matter what we say the perception of anybody, any human being definitely gets swayed. So many fictitious accounts created to hype the issue and now I hope this is a fair and balanced judicial probe. Even Sushant Singh Rajput's family needs to answer a lot of questions."
While the HC has granted Rhea bail, they have pronounced a few conditions like marking her presence for 10 days at the police station after release, depositing her passport and a few more. Apart from Rhea, Samuel Miranda and Dipesh Sawant's bail plea was also accepted by the court.