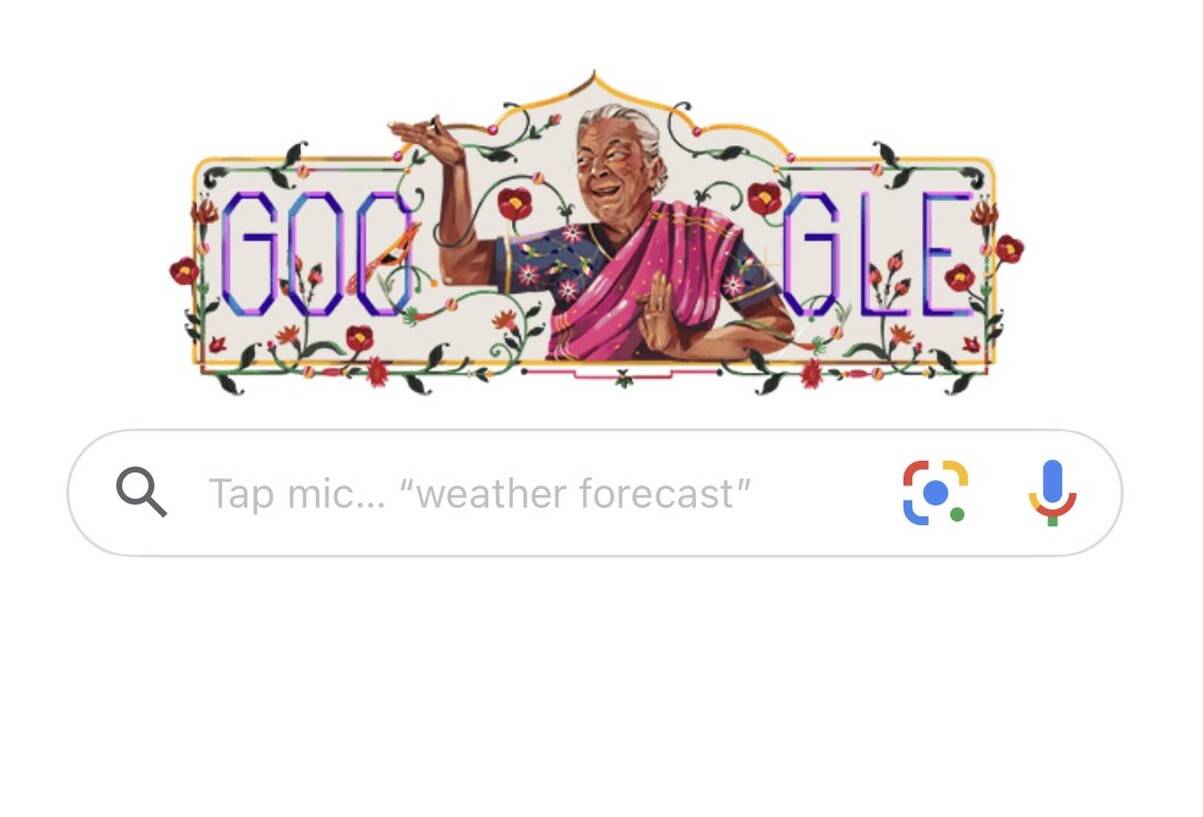 Exclusive! Zohra Sehgal's daughter Kiran on her mother's Google Doodle: "It wasn't good as a drawing; I couldn't recognise her" – Times of India
Last week, Google did a Google-Doodle on the unforgettable
Zohra Sehgal
who passed away on July 10, 2014.
ETimes
spoke to her daughter Kiran about the doodle and more on her mother.
Excerpts from the conversation that transpired:
Tell us about your take on Zohraji's Google Doodle…
It took me by surprise. People started sending it to me. I looked at it and found it to be pretty strange. I couldn't recognise her. As a drawing, it wasn't good. I asked people why this had been done. It wasn't April 27 her birth anniversary, it wasn't July 10 her death anniversary. I was told that it was the day when her film Neecha Nagar had released; she wasn't a main character in that film though.
Your mother led an interesting life, determined to make it in films…
It was there from the days when her sister was doing theatre and spoke to Prithviraj Kapoor about her inclination to act. At that time, Prithviraj Kapoor told my mother that he's feeling very bad that he doesn't have the vacancy for an actor. So, she started her career with him as a dance director but later went on to act in quite a few Prithvi plays.
She was heartbroken when my father passed away and we shifted from Mumbai to Delhi. In 1961, she went on a Lecture Demonstration Tour to Russia. Those days, it was not easy to go abroad. She felt that she should hop over to London for a while. Meanwhile, my brother and I stayed with my aunt in India.
She worked in London, day and night, with enthusiasm and dedication. But soon, the Indo-China 1962 war broke out and she got very nervous; she called us over. She was very keen to break into films or TV, but it was never easy for her. The British preferred to cast their own people and put brown makeup on them if they wanted someone Indian, telling them that they needed to put on an accent. And, the people in the West enjoyed that.
My mother started doing part-time jobs as well. And then, she was cast in a series called Doctor Who. After that, she started doing many roles, some of them even without dialogues.
After some years, I flew back to India but my brother stayed on with our mother. Slowly but surely, she entrenched herself as an actor.
In 1987, after staying in London for 27 years, she returned to India. And when she did come back, she was a bit disappointed.
Why?
By then, people had started recognising her there. Wahan pe, there's no class consciousness. You will find actors travelling by buses and trains. On the other hand, people weren't recognising her here. Now, she was an extrovert who always wanted to be the centre of attraction no matter where she went. She would mind it if people didn't recognise her. Slowly she started settling down to do roles here.
What was her reaction when you wanted to marry the man of your choice and your daughter (Sujata) too?
She never interfered whether we wanted to marry, then divorce, then remarry, then divorce again. She never gave her opinion on our personal lives. I married a Swiss guy, Walter. Had I not wanted to come back to dance, I would have been still married to him. Then I married a painter which was not a happy marriage at all.
My mother liked Walter a lot. She would meet him if she went to London once in a while. I used to ask him why she wants to meet him and she said that she wanted to maintain ties with him as she's very fond of him.
Your daughter once said that Zohra ji had a bad temper and a sharp tongue…
We all have a temper when we're rubbed the wrong way, including my daughter, my granddaughter (Anushka) and myself. It's just that my anger lasts longer while my daughter's evaporates rather quickly.
Which film do you rate as Zohraji's best?
She was good in all her films.
I thought you'll say Cheeni Kum…
She was very good in Cheeni Kum, no doubt. I remember accompanying her on the sets of Cheeni Kum- that was her last film- she wasn't well during the shoot. So most of her scenes you'll see that she's holding on to a table or sitting down.
Did she expect that she'll live for 102 years?
She had a lust for life. Even when she was just going to the washroom in her last years, she would tell me that she should be given euthanasia.
Euthanasia? That's contradictory. You just said she had a lust for life…
But I told you na, she loved attention. She was a Drama Queen. But then, one does get fed up as he/she ages.
Was she happy with the content around her in Bollywood? Did she see movies?
Hardly. She felt they were far from reality. I don't remember her watching even her own films. Only if someone insisted very hard on a certain film, she would see that eventually.