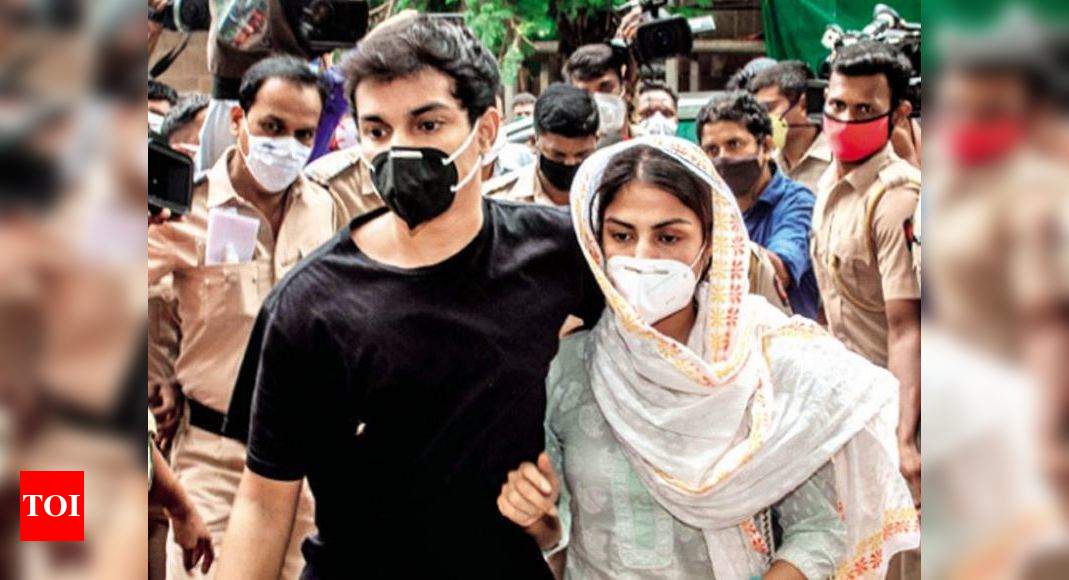 High Court to pronounce decision on Rhea Chakraborty's bail plea tomorrow – Times of India
MUMBAI: Bombay high court is all set to pronounce on Wednesday its orders in bail pleas filed by actor
Rhea
Chakraborty, her brother Showik and three others arrested by the Narcotics Control Bureau (NCB) in a case allegedly linked to a 'drug angle' into actor
Sushant Singh Rajput
's untimely death on June 14.
Meanwhile on Tuesday a special court under the Narcotic Drug and Psychotropic Substances (NDPS) Act extended her judicial custody till October 20.
Rhea, 28, who her lawyer Satish Maneshinde said was Sushant's girlfriend till June 8 when on being asked by him she left the Bandra house where he was found hanging six days later, cannot be booked for serious non-bailable sections merely on allegations that the late actor used her and his other friends and staff to procure him small quantity for his personal consumption. He said there was not only no drug recovery, the entire basis of the case is tenuous as it relies on old chat messages which establish nothing whatsoever.
The NCB arrested her on September 8 and termed her an "active member of a drug syndicate'' and that it wants to "bust the drug citadel in Mumbai''. The NCB invoked section 27A of the NDPS Act against Rhea and Showik alleging that the siblings "financed the drug procurement'' and that Showik revealed that he facilitated its delivery to Sushant, 34.
Maneshinde in exhaustive submissions for bail had argued that even when NCB produced her for remand on the first day it did not seek her custody and she has retracted her statement on September 8 itself.
Two of Sushants's staff, Samuel Miranda, his house manager, and Dipesh Sawant are also seeking bail in the case as is an alleged peddler Abdel Parihar whose counsel Taraq Sayed argued extensively for his bail, saying NCB premise of roping in the youth where small quantities, if at all were alleged, for heinous charges meant for large drug financing cartels spell doom for society