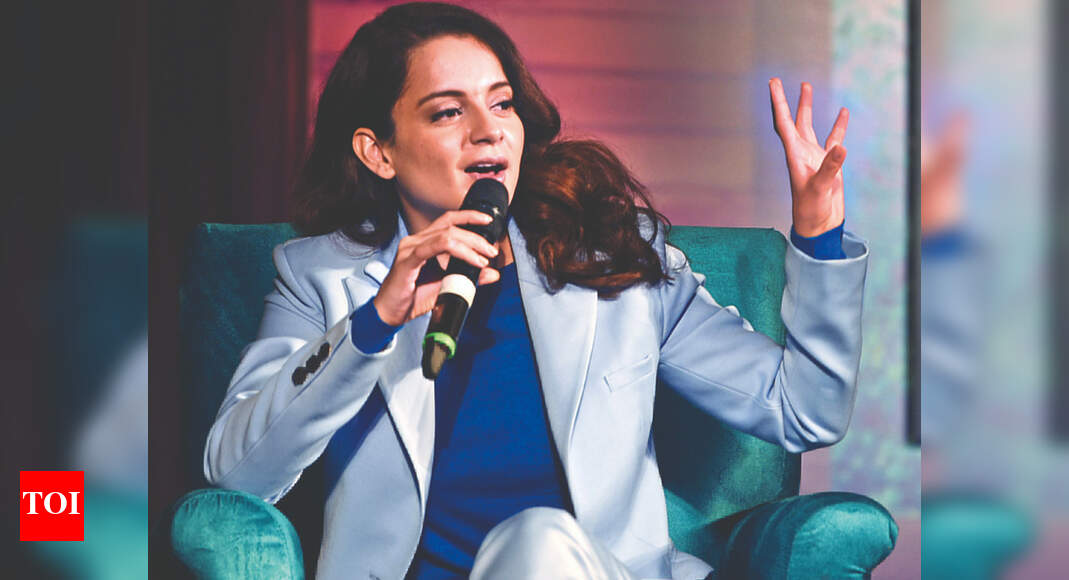 Kangana Ranaut files petition in Bombay high court against demolition, says BMC action's were "arbitrary and mala fide" – Times of India
Within hours of a civic squad launching its demolition of a part of Bollywood actor
Kangana Ranaut
's upscale bungalow at Pali Hill in
Bandra
, west, Bombay high court on Wednesday directed BMC to stop the action. At an urgent hearing in a petition she filed against the "illegal demolition", a bench of Justices S J Kathawalla and Riyaz Chagla sought a reply from the Shiv Sena ruled Brihanmumbai Municipal Corporation (BMC) and posted the matter for a detailed hearing on Thursday at 3 pm.
Her petition, filed through her lawyer Rizwan Sidiqquee, said the BMC action at "such short notice" was "arbitrary and mala fide'' and a "fallout over the difference of opinion with certain influential people operating in the administration and the government." It sought orders to prevent BMC from "taking law into their own hands or misusing their dominant position to harass and prejudice her legal rights".
The BMC said she had "unlawfully commenced" work on a part of her bungalow for her office. Her petition said she was issued a notice on September 7 giving her just "24 hours" to show compliance failing which the ongoing work would be razed at her "risk and cost'. The Notice, her petition said "was without application of mind, in violation of principles of natural justice, unreasonable and improper,"and ought to be set aside.

Her petition she is a "public spirited person who consistently airs her views regarding issues of public importance on social media platforms, some of which at times are critical regarding affairs and conduct of the administration and government of the day." She was recently "at loggerheads with Maharashtra government over handling of certain issues" and civic officials visited her bungalow first on September 5 and pasted a stop work notice on the premises on September 8. "The officials who entered the premises in her absence did so by threatening and roughing up the security guard and other staff present," said the petition naming five persons who entered.

She said "in reality no work is being carried out".
The actor's lawyer raised several questions against the BMC and HC wants to hear a moot question on how the civic staff entered the premises. The BMC had rejected his September 8 reply to its notice but its squad was already lined up outside for the demolition, her lawyer said.
On Wednesday, a designated officer of BMC H/West in its order to Kangana said "after scrutinizing all the papers and on site visit inspection, I am satisfied that the work mentioned in the notice schedule found is in progress.'' The order said the allegations in her reply were "found to be baseless" and that since she had "not stopped work" and "failed to produce permission" it was "liable for forthwith demolition.''

The BMC also warned her of possible year-long imprisonment and fine up to 25000 (Rs twentyfive thousand) for the alleged unauthorised work.