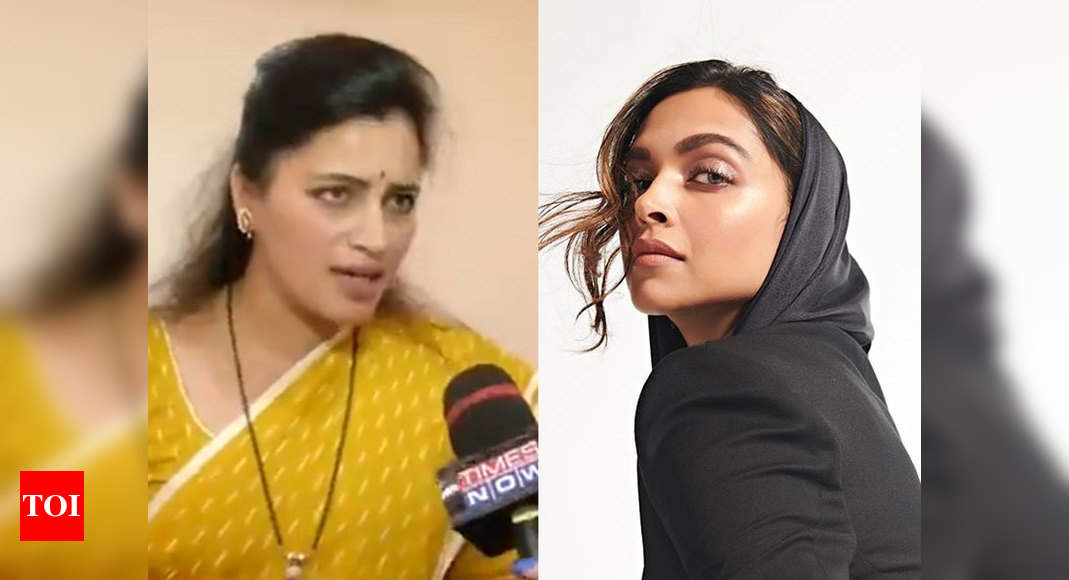 MP Navaneet Kaur Rana asks why only Deepika Padukone and not "other heroes" being probed by NCB – Times of India
Navaneet Kaur Rana, MP, Lok Sabha has reacted to reports of actress
Deepika Padukone
's name surfacing in an ongoing drugs probe by the
Narcotics Control Bureau
.
Admitting she was "shocked" with the new allegations, she asked, "What charges are we talking about? Some chats that happened 3 years ago in 2017? If we are so serious about this drugs investigation, then why aren't we considering the video that came out one year ago?"
Referring to Karan Johar's viral video from 2019, Rana said in an interview with Times Now, "The visuals released had this Bollywood actress with other big names, the big shots from Bollywood and all the big families. Shahid Kapoor was there, Arjun Kapoor was there, Malaika Arora was there, other heroes were also there in it. Why wasn't an inquiry done at that time?"
"If Deepika took drugs then the NCB should prober her equally," She added while going on to state that when big names are dragged into such drug-related cases, the investigations are often scrapped within months.
Rana also suggested that a thorough probe should be conducted on the drug trail and find the source of the menace. "Why is only Bollywood being singled out? The investigation should not be limited just to Bollywood, all other film industries and whoever else uses drugs should face the law," she concluded.
In a significant development in the drug case that emerged out of the Sushant Singh Rajput death case, the agency is set to summon Bollywood celebrities including Sara Ali Khan, Shraddha Kapoor and Deepika among others for further interrogation.