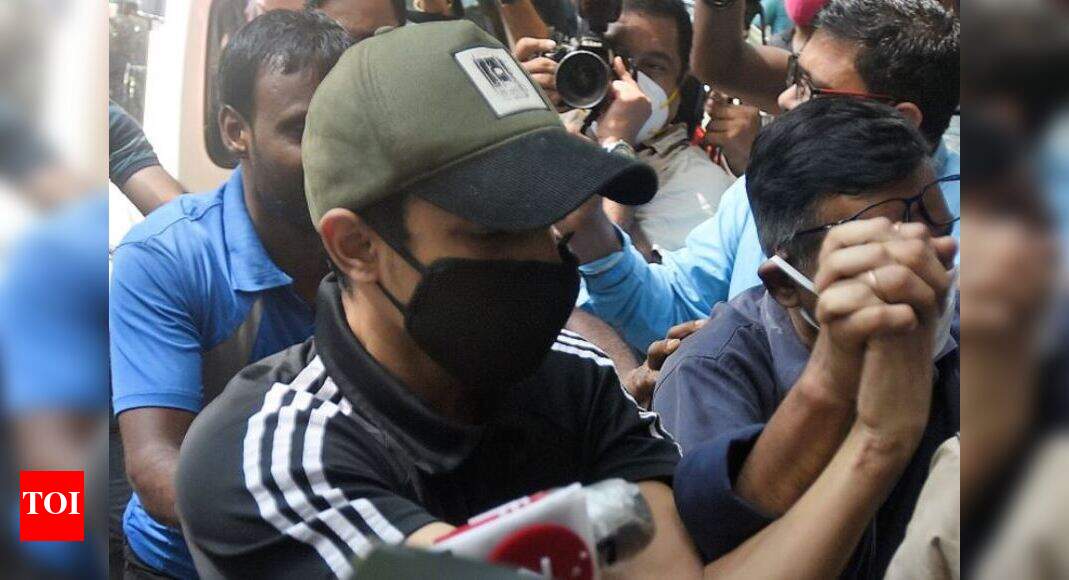 No bail for Showik, HC says he's in contact with dealers – Times of India
MUMBAI: It remains jail, not bail, for
Showik Chakraborty
as the high court, denying him liberty, cited as one reason his alleged "direct contact with drug dealers" and actual transactions with them. "At this stage the NCB has sufficient material to show he is a part (of) drug dealers engaged in illicit traffic," said the HC. "He appears to be an important link in the chain of drug dealers," said Justice Sarang Kotwal, rejecting his bail plea. For Rhea there were no such allegations, the HC said.
The HC found monetary transactions reflected in Showik's account for buying weed. He was "facilitating procurement of drugs from one party for supplying them to Sushant Singh Rajput. He was involved in illicit trafficking of illegal trade of drugs," said the HC. Showik is connected allegedly to co-accused Anuj Keshwani through Abdel Parihar- whose bail was also rejected- from whom commercial quantity was recovered, and hence the strict bail provision of a twin-test to see if he is 'not guilty' and 'won't commit any offence on release' kicks in, HC said.
"Considering the fact that he is part of a large network, it is not possible to observe that he is not likely to commit such offences in future," said the HC of Showik. Though also booked, like Rhea, under the grave offence of financing illicit traffic under Section 27A of NDPS Act, the HC said it was "not necessary to decide this issue at this stage." But at the same time, the HC said, "Section 27A will not be attracted even against the present applicant (Showik) so far as procurement of drugs for Sushant's consumption and their payment is concerned, nor can he be said to have harboured Sushant."
The HC said probe is still on. It, however, added Showik has a right to seek bail from the NDPS court once investigation is over, and its observations are only restricted to the order at this stage. When he files for bail, the NDPS court has to decide uninfluenced by the HC order.
Holding all NDPS offences to be 'non-bailable' on the basis of a 1999 SC ruling, HC said "if an accused claims bail as of right in case of possession of small quantity, no investigation can be carried out to find the source and trade of contraband. This defeats the object of the Act." The judge said, "One cannot overlook the prevailing situation in today's society. Offenders having small quantities expose themselves to immediate arrest. They cannot claim bail as a right." Neither could Showik, said HC. But it added, "The arresting officer" has to be mindful of Act's "benevolent provisions" and its "reformative approach as well" .