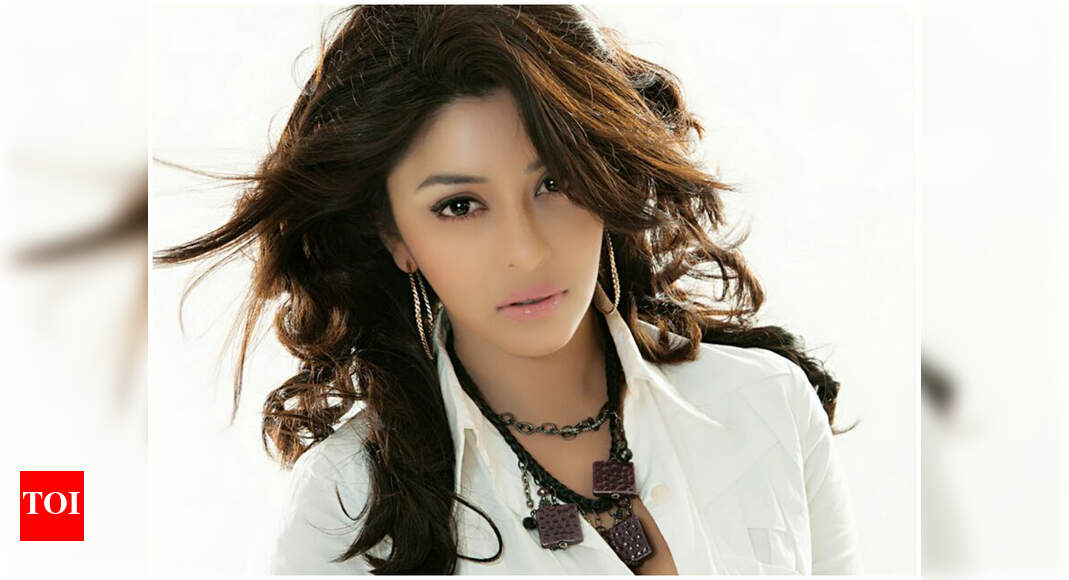 Payal Ghosh: I don't have any expectations from anyone and I don't give a damn if they support me or not – Times of India
Payal Ghosh, who debuted in
Kollywood
with Therodum Veedhiyile and has done several films in Telugu and Hindi film industries, has accused filmmaker-actor
Anurag Kashyap
of sexually assaulting her a few years ago. While Anurag has tweeted that Payal's allegations are baseless, the actress maintains her stand. Excerpts from our chat with her…

When did you first meet Anurag Kashyap?

This was in 2014-15, when he was making Bombay Velvet. I was just starting my career in Bollywood and was doing a film with Vivek Agnihotri, called Freedom. I was starting to meet directors, and my manager had fixed an appointment with him over Facebook. Both my manager and I went to his office to meet him. He made my manager sit outside and called me inside the room. There were other people there and he was talking to them, but he made me sit opposite him on a chair and kept glancing at me. I didn't think of it much then, and was, in fact, excited that I had a chance to meet him. I then went back, and my manager was with me then. I think, after a day or two, he called me and asked me to come over to his place. He gave me his address and also asked me to not wear anything that would reveal that I was an actress as he didn't want people in his area to know much about me. So, I wore a simple salwar kameez and went to his place. He was absolutely fine that day as well. He served me food, told me about his struggles. I was impressed with his journey. I left for the day. He again called me on another day, and asked me to come over if I wasn't doing anything important. So, I went again. This time, he was drinking and smoking something, which was not cigarette; it smelt quite bad. He started talking and casually took me to another room, which was more like a library. There were old video cassettes and books. He got me to sit on a sofa there and then, started forcing himself on me. I was feeling uncomfortable, embarrassed, and I couldn't think straight. I didn't scream or shout, and instead, started pleading. He said there are so many actresses who are comfortable with him and that he had slept with over 200 girls. He had so much pride while saying that! When I didn't budge and kept saying I had to leave, he understood I was not ready. So, he asked me to be mentally prepared and come again later and we'd have a good time. Relieved to finally get a chance to leave, I told him we'd have a good time the next time and just rushed out of his house. From that day till now, I have never, ever met him, in spite of him calling me many times. He asked me to come for Holi celebrations… but I have always avoided him. He had asked me if someone else stayed with me at my home, and I bluffed that I was living with my family.
क्या बात है , इतना समय ले लिया मुझे चुप करवाने की कोशिश में । चलो कोई नहीं ।मुझे चुप कराते कराते इतना झूठ बोल गए की… https://t.co/pzfZbE41xh

— Anurag Kashyap (@anuragkashyap72) 1600542504000
Why did you not take his name or speak up even when the #MeToo movement had gained momentum in India?

I told my family and my friends about this incident, but they asked me to not say anything about the industry. They were worried that people would spoil my life and career. Even my friends said that they are people with clout and they would harm me. So, I was quiet all these years. However, I did tweet about what happened to me… almost five times, but my friends and family made me delete the tweets. Even when victims were outing their predators during #MeToo, I took to social media to write about this. But my manager was handling my Facebook and my brother had deleted my tweets. They kept stopping me because they were worried for me. They didn't give me the courage to talk then. When I gave the interview to the Telugu channel, the presenter told me that if I speak up, I could save several women. So, I opened up about what happened to me.
When you tweeted addressing the PM after the interview, the chairperson of National Commission for Women, Rekha Sharma, had asked you to file a complaint…

Yes, I am talking to my advocate and he is guiding me.
While many from the industry have lent their support to Anurag, only Kangana Ranaut has tweeted in support of you till now…
I knew it would happen. He is doing films and actresses who get their rozi roti (work) from him will not speak up against him. But I know that what I am saying is 100 per cent true. People speak up only if it's in their favour. I don't have any expectations from anyone and I don't give a damn who's saying what, and if they are supporting me or not. I have said what I wanted to say, and I'm feeling so much better after saying that. I have been fighting with this, this internal battle, for so long. If anything happens with my consent, it's a different thing. But forcing someone because they have come to meet you for work is wrong. You can't take everybody for granted. You can't think that if she has come to meet me for work, she is easily available to sleep with.
Are your family and friends supportive of you?

I come from a conservative family, and people have been calling up, asking what happened to me. My brother is so upset that I spoke up. But my family and friends will always be there when I need them. Even people from other industries have lent their support. I am only worried that somebody might attack me when I step out of my home alone. Mere doston ne kaha hai ki woh log ladki logon ke peeche aadmi laga dete hain. That's the only thing that's worrying me.
Has Anurag or someone from his side tried to get in touch with you?

No. When this happened, I had a different phone and had tweeted from that phone, tagging him. I think he came to know about it and he has blocked me on WhatsApp.