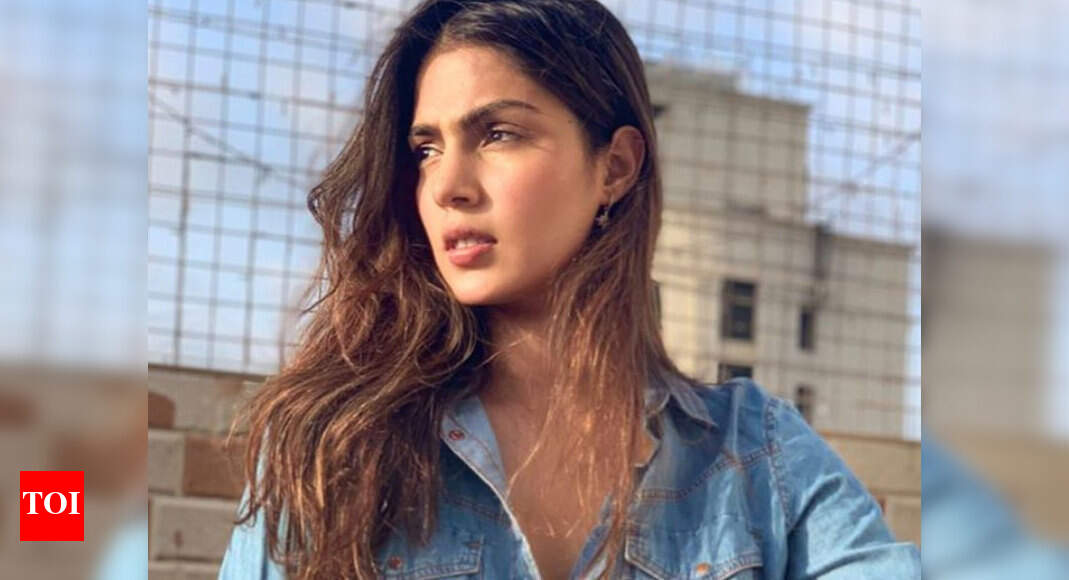 Rhea Chakraborty's lawyer Satish Maneshinde says actress 'did not name any Bollywood actors' in her interrogation – Times of India
Rhea Chakraborty's lawyer Satish Maneshinde has denied reports claiming that the actress revealed names of Bollywood celebrities during her interrogation with the CBI,
NCB
and the ED.
Contrary to reports doing the rounds, the lawyer said in an interview with CNNNews18 that Rhea "did not name any Bollywood actors" during the course of her interrogations with the various agencies.
Addressing the alleged 'drug chats' of celebrity manager Jaya Sara that brought out names of stars like Deepika Padukone, Shraddha Kapoor, Madhu Mantena, Maneshinde said, "What Jaya has done is to her knowledge."

Speaking for his client, he said, " What Jaya had done for Sushant Singh Rajput and Rhea Chakraborty, was send CBD oil, which is an extract of ganja leaves and is not a narcotics substance."
"The bottle of the CBD oil shows that it doesn't contain any narcotics substance," he said.
In his interview, he added that the three central agencies probing the case, "have gone on a witch hunt."
Maneshinde alleged that the agencies have "found nothing" in the cases and claimed, "to divert the attention of the nation, the NCB is going after these film actresses and Bollywood people because it will get the most publicity."
He also stated that the NCB should go to the international borders and catch the people smuggling narcotics substances from Afghanistan, Pakistan, Burma, Nepal and other such places.
Rhea Chakraborty, who was arrested in the drugs case related to actor Sushant Singh Rajput's death, said in her bail plea filed in the Bombay High Court that she is innocent and that the NCB is "deliberately" trying to invoke stringent charges against her and her family.
She also said that she has been subjected to a "witch-hunt".
In her bail application filed in the HC on Tuesday, Chakraborty said she is just 28 years of age, and besides the probe by the Narcotics Control Bureau (NCB), she has been subjected to three more investigations by police and central agencies, and a "simultaneous media trial".
"The applicant (Chakraborty) is innocent and has not committed any crime whatsoever," the plea said.
The court is expected to hear her plea tomorrow.