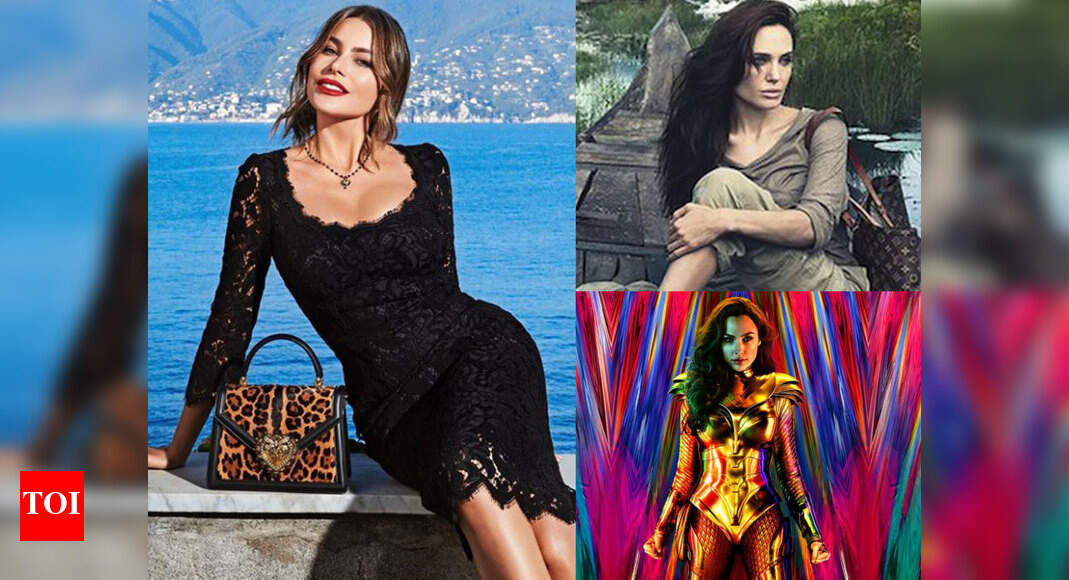 Sofia Vergara beats 'superheroines' Angelina Jolie and Gal Gadot to be crowned Forbes' highest-paid actress – Times of India
Sofia Vergara
has been crowned as Forbes' highest-paid actress of 2020.
The beauty, who is best known for her work on the small screen, has topped the list with estimated earnings of $43 million. Vergara clinched the top spot with a huge margin, all thanks to her blossoming television career and multiple endorsement deals.
Coming in second is Hollywood actress Angelina Jolie, who reportedly earned $35 million. A major portion of Jolie's paycheck reportedly comes from her leading role in Marvel's 'The Eternals'. Despite films taking a hit this year due to the pandemic crisis, the actress is among the few who made all her money from traditional films.

Another 'superheroine' claiming a spot among the top three is 'Wonder Woman' actress Gal Gadot. The actress earned an estimated $31 million not just for her booming film career, but even for her OTT tie-ups.
According to the report, many movie stars earn large bonuses based on box office performance, and the lack of new theatrical releases has made room at the top of the pay scale for TV stars. Actresses Melissa McCarthy and Meryl Streep came in fourth and fifth, with earnings of$25 million and $24 million respectively.
'A Quiet Place' actress Emily Blunt came in sixth with an earning of $22.5 million, followed close behind by Nicole Kidman with $22 million. Television stars like Ellen Pompeo, Elisabeth Moss and Viola Davis rounded off the top 10 with earnings of $19 million, $16 million and $15.5 million, respectively.
No Indian actress made it to the list.
Last year, 'Avengers' actress Scarlett Johansson had the highest earning of $56 million.
While Vergara made an impressive $43 million, it is still approximately $44 million behind the earnings of the highest-paid male star – Dwayne Johnson, who earned an estimated $87.5 million.
The top 5 highest-earning men made well over 50 million, each, with Bollywood actor coming in sixth with an earning of $48.5 million.