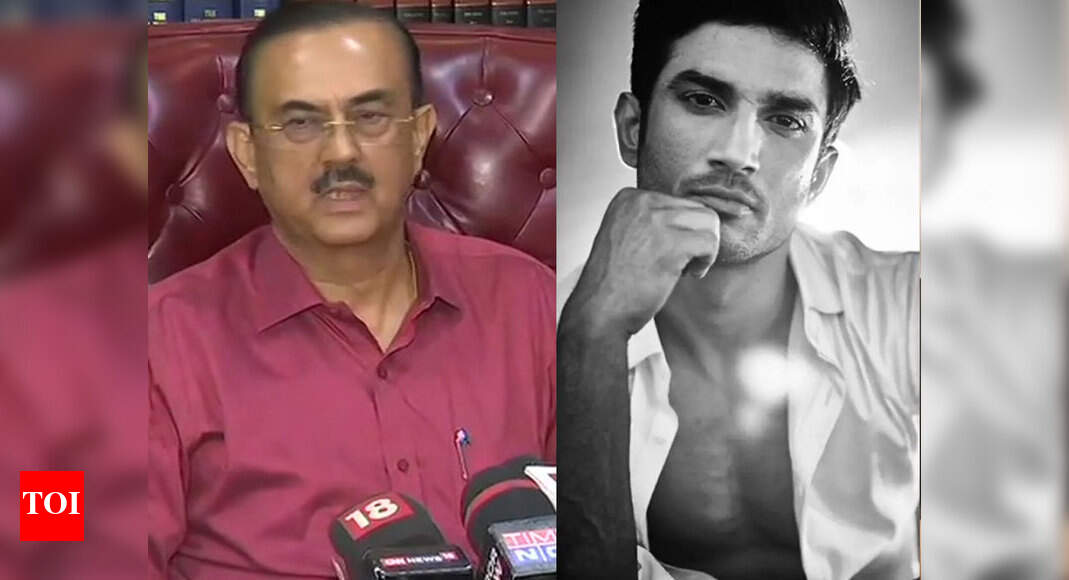 Sushant Singh Rajput Case: Lawyer says family feels all attention being diverted to NCB's drugs investigation and NOT actor's death probe – Times of India
Vikas Singh, the lawyer representing the family of late actor
Sushant Singh Rajput
, on Friday, expressed disappointment at the speed at which the Central Bureau of Investigation (CBI) is carrying out their probe into the death of the Bollywood actor.
In a press conference, Singh said, "The family feels that the probe is being taken in a different direction. All attention is being diverted towards the drugs case."
At the meeting, he reiterated that an AIIMS doctor told him that Sushant's death was by "strangulation" and not by "suicide". When alerted that Dr Sudhir Gupta of the AIIMS pannel dismissed making any such claim, Singh said, "It is for them to take a call and bring it to the public domain. It is only when it is in the public domain that the family will be in a position to take some legal repose. Right now, we are helpless. We don't know which direction this case is going."

#Live | I will not say that I'm not happy with the probe, but not happy with the speed at which the whole case is g… https://t.co/BJMcnkK8wx

— TIMES NOW (@TimesNow) 1601041894000
Expressing his concerns about the findings of the case, he added, "Till today, there has been no briefing by the CBI on what they have found. It is inconceivable that till date they have found nothing, then the ED case will also fail. They have to take a stand quickly in this matter."
When asked if he and the family were 'unhappy' about the way the CBI was investigating the case, he dismissed it saying, "I will not say I am not happy with the probe, I am not happy about the speed at which this whole case is going. It is the speed or lack of importance that is worrying us."

Early Friday morning, the senior advocate took to his Twitter account to vent his anger about the course of this investigation. "Getting frustrated by the delay in CBI taking a decision to convert abetment to suicide to Murder of SSR," read his tweet.
Reacting to his tweet, Sushant's sister Shweta Singh Kirti wrote from her unverified Twitter account, "We have been so patient for so long! How long will it take to find the truth? #SSRDeathCase."
The CBI started investigating Sushant's death in August after the Mumbai Police had concluded that the actor died in an apparent suicide. Subsequently, NCB and ED have also been roped in to help in the probe.
However, no concrete revelation about Sushant's death has been made yet.