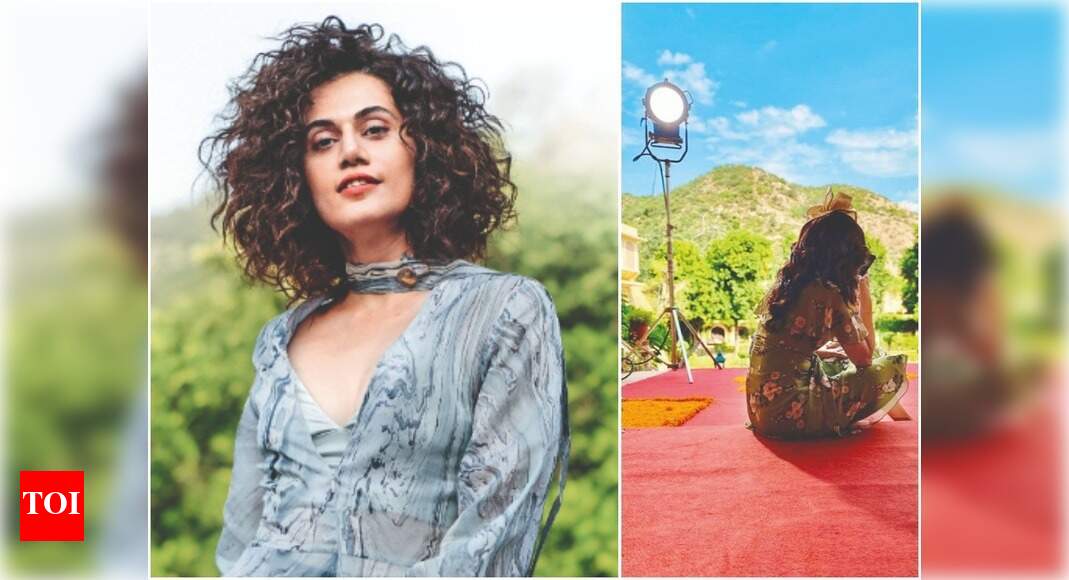 Taapsee Pannu: I felt like a kid going back to school when I returned to the set – Times of India
After spending nearly six months at home, owing to the
pandemic
,
Taapsee Pannu
started shooting for her Tamil film in Jaipur last month, and it made her nostalgic. She tells us, "As a kid, I used to be excited and would look forward to returning to school after vacations. Remember that feeling when a kid goes back to school after a long break? It felt exactly like that."
Though Taapsee was back to doing what she loves the most, she says that the big gap led to a dip in her confidence while facing the camera. She elaborates, "I was slightly nervous, as I hadn't worked for five months. It made me doubt myself. I thought, 'Would I be as good as I was, in front of the camera?' I wondered whether I would have to start from scratch, as the craft of 'acting' wasn't exercised for many months. So frankly, that little anxiety was there. But I am glad that it all went smoothly."
Taapsee, who has wrapped up the schedule, shares that the film co-starring Vijay Sethupathi was shot amidst a controlled environment to avoid any risks. She says, "We shot most of the film at the same location that we were staying at. Hygiene measures and all necessary precautions were taken care of." Talking about adjusting to the new normal, which included fewer crew members and many safety measures, the actress says, "For the first few days we were getting used to the sanitisation process, being in masks on sets, etc. Following all the measures did affect the pace of the shoot in the beginning, but in a couple of days, we got used to it."

With the film being shot on the outskirts of the Pink City, Taapsee took the opportunity to spend time amidst nature. "We were shooting in the middle of a village, and there were small hills around us. So, on the day that I had a holiday, I went trekking. It was such a lovely experience. The view from the top was breath-taking. I spent hours sitting there just staring at the scenery," she informs.