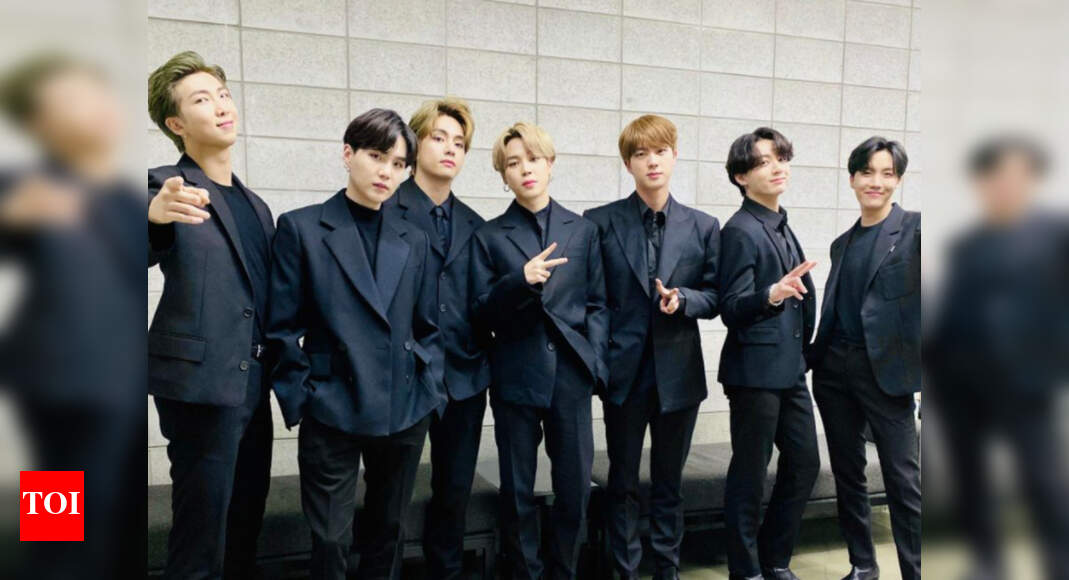 "The stars shine brightest when the night is darkest"; BTS delivers a heartfelt message at the UN General Assembly 2020 – Times of India
The Korean pop band
BTS
made an appearance at the 75th session of
the UN General Assembly
to deliver an inspiring message to the youth struggling to cope during the ongoing Covid-19 pandemic.
Right from feeling alone to battling the dark thoughts, the boy band members shared instances from their lives and their personal challenges which they experienced since the pandemic started. The video of the same was shared on the official Youtube channel of the UNICEF.
The band's leader RM shared, "I looked up and couldn't see the stars at night. I felt hopeless, everything felt apart," while band member Jungkook added, "If our voices can give strength to people, then that's what we want and that's what we'll keep on doing."

#BTS (#방탄소년단) Speech at the 75th UN General Assembly(https://t.co/rCHjcsi52h)

— BTS_official (@bts_bighit) 1600869369000
Another band member also shared, "We embraced all these emotions and seven of us began to make music together. Our lives are unpredictable. We don't know all our answers."
Ever since their emergence in 2013, the BTS made sure that they would play by new rules. The boys eventually became a youth sensation and have won millions of hearts all over the globe.
[#오늘의방탄] UNICEF with #BTS #BTSLoveMyself #ENDviolence #UNGA75 #BTSxUnitedNations https://t.co/etjDyVnAa4

— BTS_official (@bts_bighit) 1600869956000
The BTS returned to the UN General Assembly after two years. They had earlier delivered a speech to their fans and world leaders in support of their LOVE MYSELF campaign.
RM concluded the speech with a heartfelt verse, "Love Yourself. Speak yourself. Our tomorrow may be dark, painful, difficult. We might stumble or fall down. But the stars shine brightest when the night is darkest. And if the stars are hidden, we'll let moonlight guide us….Let's reimagine our world. We're huddled together tired, but let's dream again… Life goes on. Let's live on."